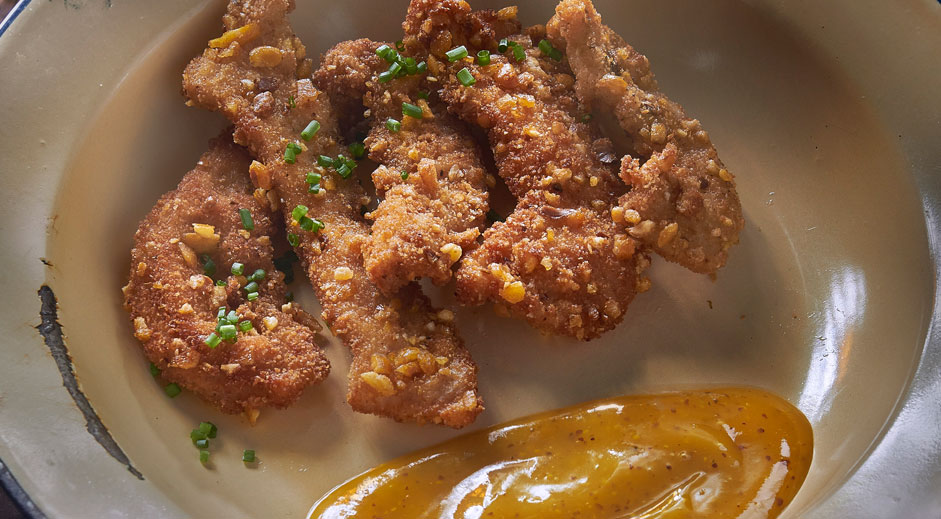 Chicken Sticks with corns and Gourmet Honey Mustard sauce
Chicken / Mustard with honey
 Author
Ingredients:
Chicken breast
Corn
Egg
Bread crumbs
Pepper and salt
PREPARATION:
Cut the chicken into strips, salt and add a few spoonfuls of mustard and honey sauce and let it cook.
While with a minipimer we chop the maicitos together with the breadcrumbs.
We beat some eggs and began to bathe the breasts with the egg and the mixture of bread and maicitos.
Fry in abundant oil until golden.